Wednesday, 11 July 2012
Hi just a quick line to announce the DJ line up for the `Dunk` Alldayer.
Both Coiln and I will be doubling up doing a Freestylin` Jazz session in the afternoon playing all the popular Freestylin club grooves. Colin hits the decks again in the Pendle suite later whilst I will do another hour of Fro-Disia jazzy grooves at 21.30 hrs. Check out the line up and I think you will agree this is going to be a fantastic day of music.....and there`s more........in addition Nolan Porter will be appearing live on stage in the Pendle Suite. See you there.
THE PENDLE SUITE ( Northern , 70s Jazz Funk and Disco anthems)
14.00 Ian Gillibrand
15.00 Mark Grice
16.00 Richard Searling
17.30 Neil Rushton
19.00
NOLAN PORTER P A
19.30 Ginger Taylor
21.00 Neil and Richard
22.00 Colin Curtis
24.00 Close
THE TOWNELEY SUITE ( The best of all today's new styles plus rare groove favourites)
12.00 Ian Gillibrand / Mark Grice
13.00 John Kane
14.30 Neil Rushton
15.30 Colin Curtis/ Tony Cooney
17.00 Pete Haigh
18.30 Dean
20.00 Mike Stephens
21.30 Tony Cooney
22.30 Jim Hargreaves
24.00 The residents "After party"
02.00 Close
THE DUNKLAW SUITE ( Collectors and connoissuers 60s / 70s crossover)
12.00 Ged Lunt
13.30 Glyn Thornhill
15.00 Pete Haigh
16.00 Eddy Edmondson
17.30 Pete Lyster
19.00 Rob Haigh
20.00 Richard Searling
21.00 Close
Posted by

Teecee
at 15:22
No comments:

Wednesday, 4 July 2012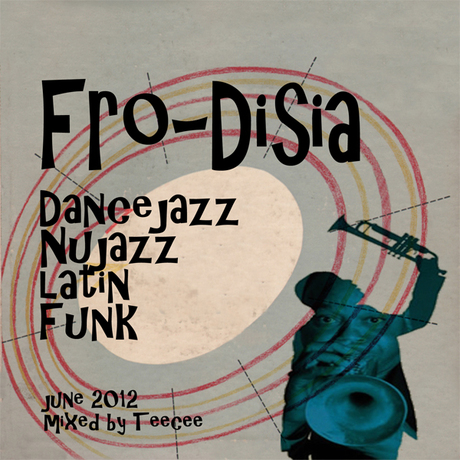 Tim Hutton – Colours (Freeform Five Mix)
A Forest Mighty Black – Doo Ba Ye
Elza Soares - Mas Que Nada (remix)
Farah Quintet – Nightingale (Watermelonman Remix)
Funky Bompa – Aquarelon
Oscar Brown Jr & Luis Henrique – Barra Limpa (remix)
Gerardo Frisina - Samba Skindim
George Benson – the World Is A Ghetto (Suenho remix)
The Unity Sextet – Us Six
Kid Loco – My Daddy Waza (Suenho remix)
G15 – Que Pasa
Cuban Jazz Combo – Remember Cal
Kojato & The Afro Latin Cougaritas – Like A Gypsy (Smoove remix)
12 Finger – Reis & Piratas
The Pipe – wade In The Water
Quartette Tres Bien – Boss Tres Bien
Mike Campbell – And It All Goes Round & Round
Hi guys.Here is my latest mix for your ears and feet. Nice blend of old and new with some excellent re-edits of classic favorites. The George Benson re-edit is having an immeadiate affect on the dance floor as it used to do many years ago in it`s original version and I like the Mas Que Nada re-edit a lot. This time around it`s Elzaa Soares version to get the treatment instead of the Sergio Mendes` classic.
Farah Quintet have an album release in Japan. Import in the UK is available but I ain`t got mine yet. Their version of Dee Felice Trio`s - Nightingale is excellent and worth checking out. The version on the mix is a remix of that.........they don`t hang about do they. Others worth mentioning is the 12 Fingers - Reis and Piratas (off one of the Irma `Sister Bossa` albums) been playing this out for while and it always gets those feet moving. A tip of the hat to some absolute dance jazz classics in the form of Quatette Tres Bien and Mike Campbell. hope you enjoy the music.
Tony.
Posted by

Teecee
at 23:58
1 comment: